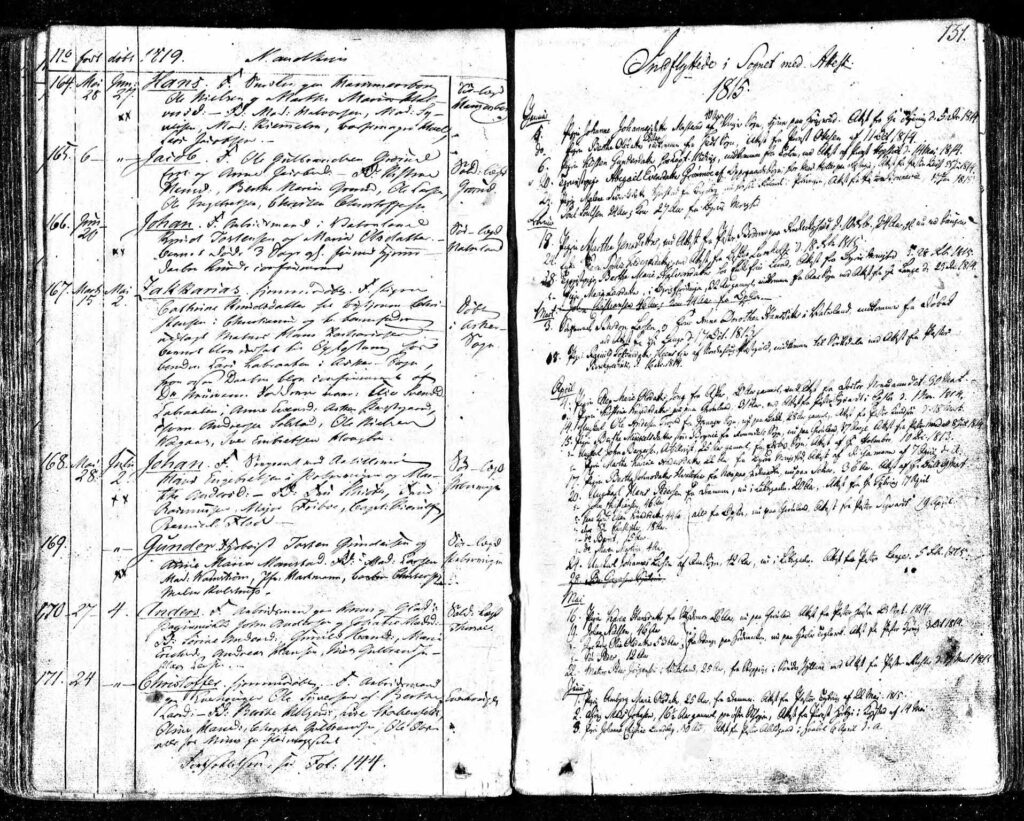 This church record is not easy to read.
His parents was not married.
His mother is listed as Cathrine Knudsdatter.
Born in Christiania (present name: Oslo), babtized at home (hjemmedøbt) followed with ceremony in Asker.
His father is listed as Hans Zachariassen, an able seeman (matros)
Labråten is mentioned, a place in Asker.
Other church records
Akershus county, Asker, Vestre Bærum, Østre Bærum in Asker, Parish register (copy) no. I 1 (1814-1830), Born and baptised 1819, Page 79 https://www.digitalarkivet.no/kb20061114020080
Akershus county, Vestre Bærum, Østre Bærum, Asker in Asker, Parish register (official) no. I 9 (1825-1878), Confirmation 1834, Page 68
https://www.digitalarkivet.no/kb20061114030733
He moved from Asker to Skien in 1837
Asker parish, Asker local parish, Vestre Bærum local parish, Østre Bærum local parish. https://www.digitalarkivet.no/view/291/pu00000000148809
Possible, not confirmed the right person

 Østfold county, Sarpsborg in Sarpsborg, Parish register (official) no. 6 (1900-1909), Deceased and buried 1905, Page 320
https://www.digitalarkivet.no/kb20060320030308
1875 census for 0102P Sarpsborg
https://www.digitalarkivet.no/en/census/person/pf01052005000691
Østfold county, Tune, Varteig, Rolvsøy in Tune, Parish register (official) no. 12 (1856-1859), In- and out-migrated 1858, Page 264
https://www.digitalarkivet.no/kb20060316010605